Today I am including links to some of my favorite Blogger and Pinners (in no particular order)! There is not a big enough Blog Post in this world available for me to be able to include all of the amazing fellow educators, bloggers, pinners, moms, etc. However, I decided to include the ones that I feel always have great ideas, share often, and are just naturally creative! Again, there are soooo many not included in this list that totally should be!
Thank you to EVERYONE who networks via Blogger,
Facebook
,
Twitter
,
Pinterest
,

etc. I enjoy and appreciate each and every one of you!
I may not get to another post for a few days, so just in case, have an AMAZING Thanksgiving everyone! Enjoy your day and count your blessings!
BLOGGERS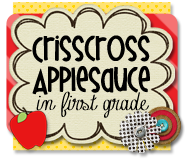 PINNERS